The following books can be purchased for your reading pleasure. Other books and magazines can be purchased via Jason Fischer's Amazon page, or through his Goodreads page.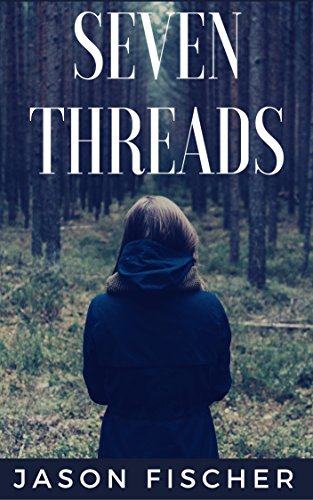 "Seven Threads" is a mini-collection to introduce new readers to the work of Australian fantasy author Jason Fischer. Stories in this collection include the Aurealis Award winning novella "Defy the Grey Kings" and "The House of Nameless", winner of the Writers of the Future contest.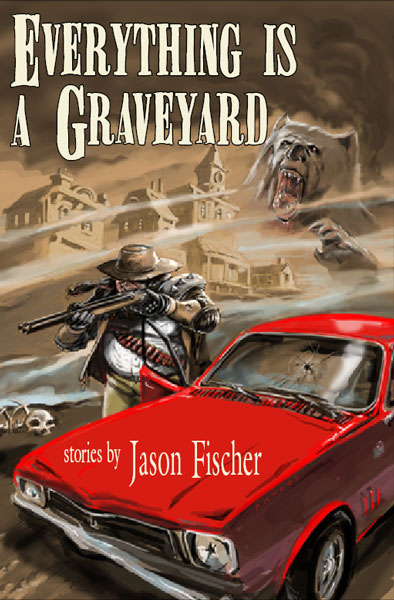 "He flicked the coin onto the table and it spun lazily, resting on tails. An eagle, squatting on a cactus, snake held aloft in its beak. Cinco pesos, the worn script read . . . "   Within these covers, you will find murderous dropbears, zombie kangaroos and undead camels. Poignant endings to the world mash-up with muscle car battles, featuring feral killers that make Mad Max look like the Disney channel.   Everything is a Graveyard delves into the fantastic, the horrifying, the sad and the just plain weird.
FREE BOOK – A dinner at a minotaur's house brings an unwelcome intruder. Raoul Mithras, a godling both old and new, is forced to pursue an old foe across a surreal landscape, hoping to prevent the awakening of the One-Way-World – if he is not destroyed first.
This story was a winner in the "L Ron Hubbard presents the Writers of the Future" contest, and first appeared in WOTF Vol XXVI.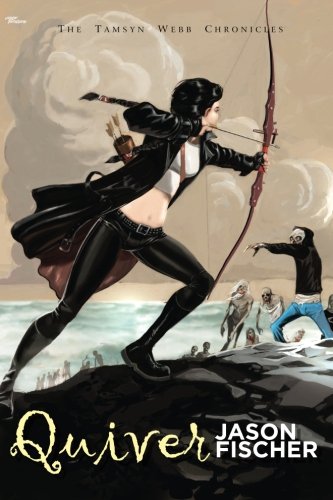 Tamsyn Webb has had to grow up fast. There's no more fast food, no more lazing around in front of the telly. The end has arrived, and that safe old world is nothing but a fading memory. Dead people are up and walking the streets, mindless monsters that hunt the living.
One of the few safe places left in England is Gravesend, Kent. Once, it was a small village on the banks of the Thames, but now it's a fortress. Hundreds of starving, terrified survivors, barely able to keep the zombies out. The only thing between Tamsyn and millions of cannibals is a flimsy wall….
"He was nowhere near the war, but death had already brushed back his hair, whispered in his ear. You are mine, the reaper said in a particularly vivid dream. Maybe not today, maybe not in a month, but you have heard me, and now we are friends."
"Reft held a crab on a leash, a juvenile almost up to her waist in height. Its shell was fresh after a recent moult, streaked with blue and orange. Like the other crabbers, Reft had fastened a platform to its back, drilling deep into the hardening shell. From now on, as the crab grew, the platform would grow, and by adulthood it would have entire buildings bristling from its back…"