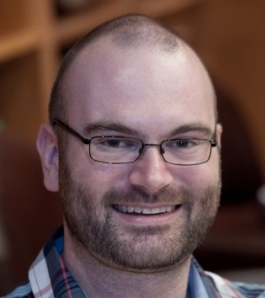 Jason Fischer is a writer who lives near Adelaide, South Australia, with his wife and son. He has a passion for godawful puns, and is known to sing karaoke until the small hours.
He attended the Clarion South Writers Workshop in 2007, and has been short-listed in the Aurealis Awards, the Ditmar Awards, and the Australian Shadows Awards.
Jason won the 2009 Australian Horror Writers Association (AHWA) Short Story and the 2010 AHWA Flash Fiction Competitions, and is a winner of the Writers of the Future contest. He is the author of over thirty short stories, with his first collection appearing soon from Ticonderoga Publications.
His YA zombie apocalypse novel "Quiver" is now available from Black House Comics, or via www.tamsynwebb.com.