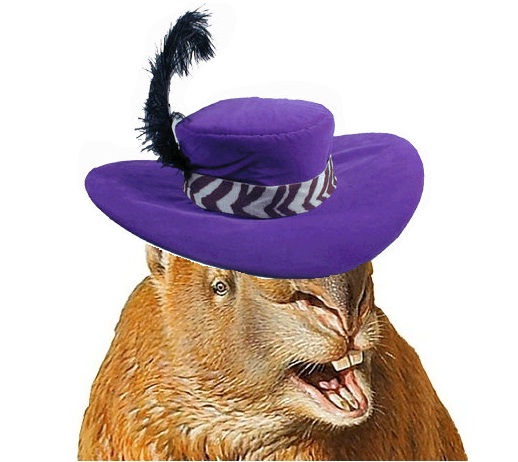 "Hey you! Nominate my boy, or I'll slap you upside the head with my swagger stick!"
Of course, Drusilla the Ditmar Diprotodon is my friend first and foremost. So when I called on her to help me pimp my own work for this year, why she slapped on her purple pimp hat quicker than you can say "giant marsupial".
Without further ado, here are my eligible works for the 2013 Ditmar Awards, as endorsed by Drusilla the Ditmar Diprotodon.
BEST NOVEL:
Quiver, Jason Fischer, Black House Comics
BEST SHORT STORY:
"Pigroot Flat", Jason Fischer, in Midnight Echo 8
"Rolling for Fetch", Jason Fischer, in Aurealis 49
Also, Drusilla would like to make a special mention of the following:
BEST FAN ARTIST:
Kathleen Jennings for "The Tamsyn Webb Sketchbook"
——
There are literally OODLES of other eligible works, as listed here:
http://wiki.sf.org.au/2013_Ditmar_eligibility_list
And details about the nomination process can be found here:
http://conflux.org.au/2013/02/19/ditmar-award-nominations-open/
Good luck with your nomination!