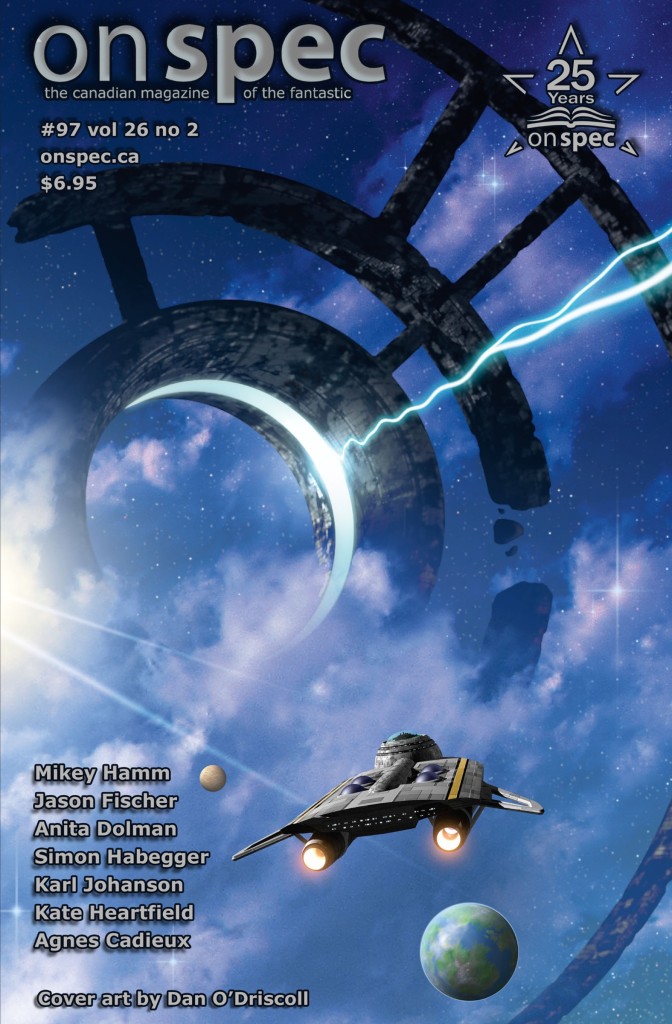 On Spec Magazine are Canada's premier speculative fiction magazine, and their latest issue has just been released into the wild like a moose on a maple-syrup powered dirt-bike, busting mad moves in the pristine forest and just daring you to look at him funny. Ahem.
In this issue, my story "The Glorious Aerybeth" can be found. It's a pure science fiction story (which is unusual for me to write) and I had oodles of fun writing it. Blood-ships trawling the galaxy looking for murder and profit…a disgraced noble sent on an archeological dig…a thunderous mutiny, and the ultimate fall from grace.
You can read the magazine as an e-book here, and a print version will soon be available here or where magazines are sold.