One of my favourite moments as an author is when I see how an illustrator interprets my work. I've had some wonderful covers and illustrations done, and thought I'd share some of them with you here.
Zombieroo by Andrew McKiernan, cover of Andromeda Spaceways Inflight Magazine #46 (for my story "The School Bus")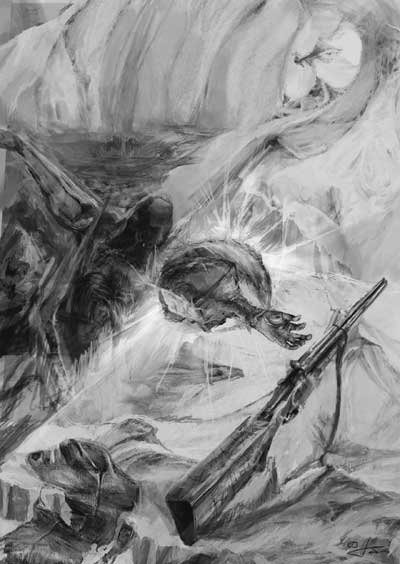 The first illustration ever done of my work, and one of the best: "for want of a jesusman", illustration by Adam Katsaros (from Aurealis Magazine #42)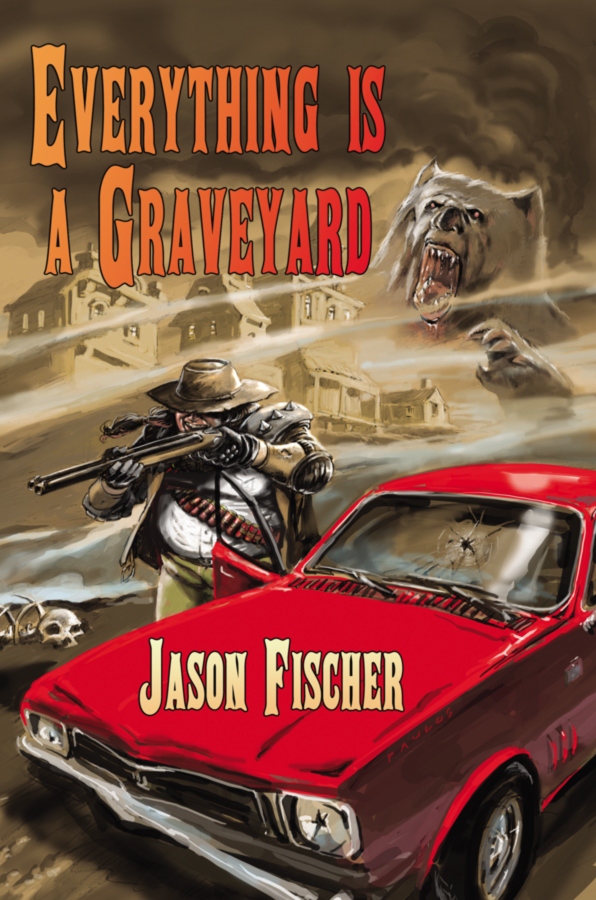 Jason Paulos is responsible for this, the jaw-droppingly AWESOME cover-art for my collection "Everything is a Graveyard". This suite of short stories is now available from Ticonderoga Publications.
This absolutely beautiful piece was the award-winning illustration for my Writers of the Future story. Here, Seth J Rowanwood actually brings my story "The House of Nameless" to glorious tarot-like life. This hangs up in my study and gives me chills every single time I look at it. He won the Gold Award that year, and rightfully so.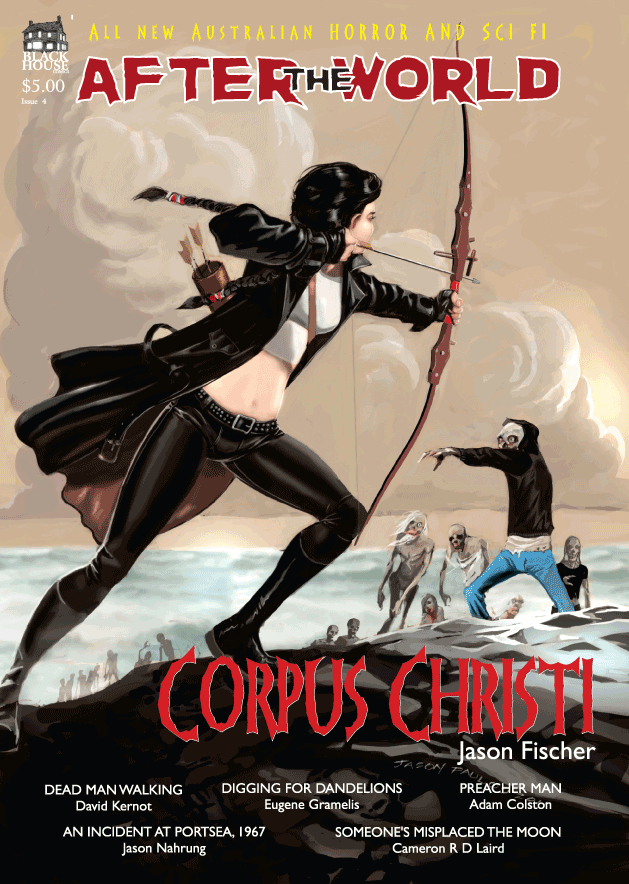 The infamous Tamsyn Webb at her zombie shooting finest

Jason Paulos was also responsible for several covers in the After the World series, and this is probably one of my favourites. Tamsyn is just a bad-ass.
Shauna O'Meara is a real talent - the above is her take on my Cthulhu-themed story "The Dog Pit", forthcoming in the Cthulhu: Deep Down Under anthology. She absolutely nailed it!

I predict the world will be seeing a lot more of her covers and illustrations in the future.